Repeatedly watching dozens of YouTube videos by 1MILLION Dance Studio doesn't exactly prepare you for a class. For some of us, viewing segments of choreography and tutorials from our devices, is the closest we'll ever come to taking one. That was not the case for hundreds of dancers in Los Angeles who attended 1MILLION's two-day workshop, following KCON LA on August 13-14. Hosted by Downtown Dance & Movement, the popular South Korean dance studio held seven, 1.5 hour classes instructed by: Eunho Kim, Tina Boo, Junsun Yoo, Koosung Jung, Minyoung Park, Isabelle Bonacorsi, and Mina Myoung. The lines were down the hall and dancers of all experience levels did their best to duplicate the vigorous and stunningly smooth choreography, one Hip Hop eight-count at a time.
We caught up with one budding dancer and asked about her experience. Meet Jazz Johnson, a 10th grade high school student from Southern California, and emerging triple threat. The aspiring actress/singer/dancer thought she was just going to accompany her aunt and watch Junsun Yoo's class. She didn't expect to be gifted with a registration and actually participate.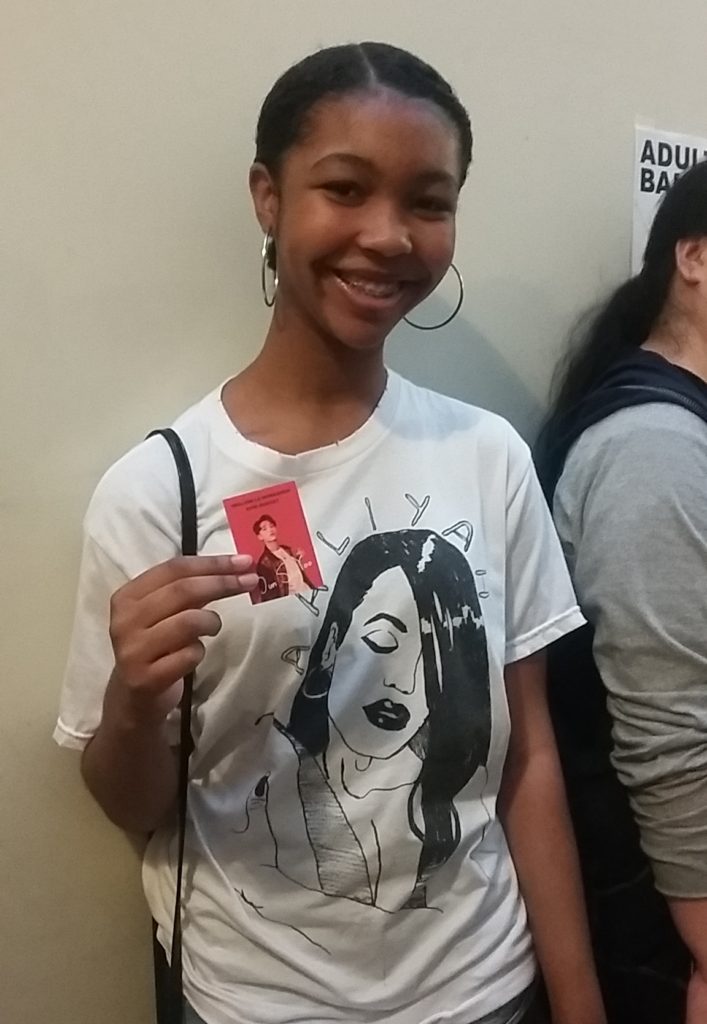 SolShock: What was your initial expectation before Junsun's class began? 
Jazz: I was a little nervous but at the same time I was excited. I was expecting his class to be difficult and I thought I was not going to be able to catch on quickly.
SolShock: What do you like most about 1MILLION or Junsun's choreography?
Jazz: It was very exciting to watch him dance and teach. I really loved how he broke down the choreography so it was a little easier to catch on.
SolShock: What role does dance play in your life or in your expression?
Jazz: Dance plays an important role in my life because it makes me feel free and it takes my mind off of any stress. It allows me to really focus on my movement rather than anything else going on in my life.
SolShock: What's your favorite dance style?
Jazz: Hip-hop is definitely my favorite genre of dance because I love hip-hop music so it's easier for me to feel the music.
SolShock: Who are some of your favorite dancers to watch or YouTube?
Jazz: Some of my favorite dancers are Michael Jackson, Chris Brown, Aaliyah, Matt Steffanina, Les twins, Josh Killacky, Kenneth San Jose, and now Junsun Yoo!
We'd love to hear about your experience as a dancer (or parent of a dancer) at this year's workshop. Leave a comment below!