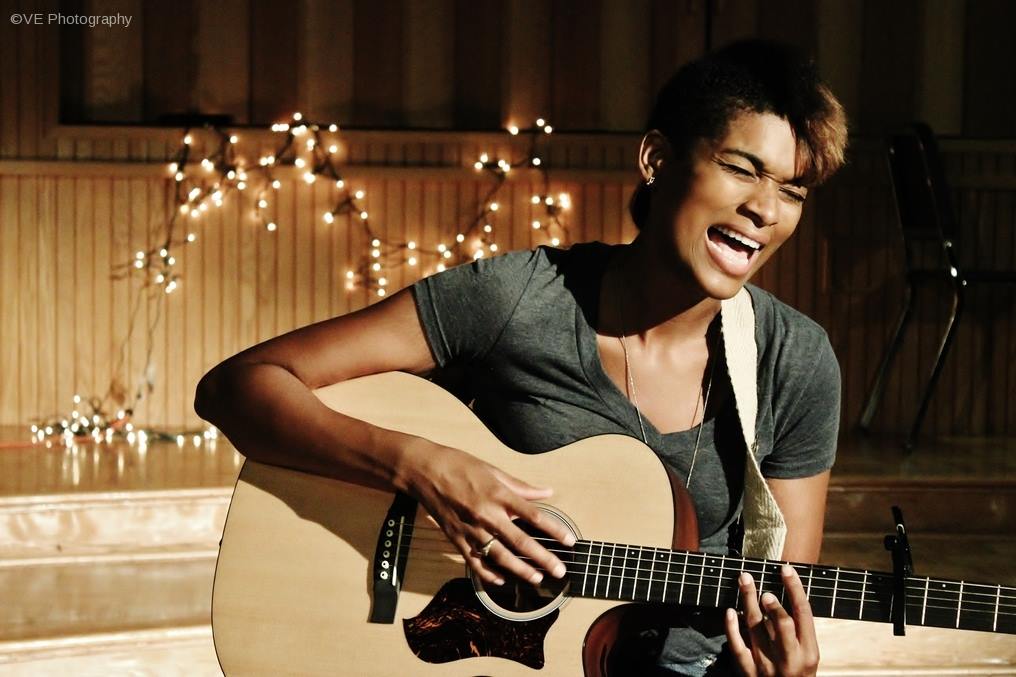 One of our favorite up and comers, Halle Johnson is back at it with two original song and video entries for the 2014 Guitar Center Singer-Songwriter Contest . Her song "Incredible" is about a love so teasing, so amazing, that you can't help but give in to it!  "A Good Man" highlights all of those qualities in a man that every good man posses and every woman wants. Thanks to Halle's devoted fans and avid music listeners, both videos are gaining hundreds of views, but she needs our help to boost her to the top and win the contest.
Last year, Halle made it to the Top 10 of Finalists. This year, the winner will receive outstanding prizes including a four-song EP with Grammy-award winning producer and musician Don Was, a performance on Jimmy Kimmel Live, $25,000 and more.
Let's help Halle Johnson win! Here are the simple instructions:
View the video daily as many times as possible until the contest closes November 9, 2014.  Halle receives 1 point per view. Each point will increase her on visibility on the leaderboard and will help the judges notice her.

Share this link http://songwriter.amplifiertv.com/channel/Halle+Johnson and tell who ever you know to view it and share it too. Make the video go viral and push it to the top of the leaderboard!
Tweet Ready: Check out my channel Halle Johnson on Guitar Center Singer Songwriter 4 #GuitarCenter #SingerSongwriter4 http://songwriter.amplifiertv.com/channel/Halle+Johnson
Visit Halle on Facebook
Twitter: PureHalle