A partial list of past SolShock Publicity clients:
Founded in 1994, Long Beach Organic is a 501 C3 non-profit organization that locates urban vacant lots from public and private owners and turns them into beautiful community gardens for local and sustainable food production. SolShock Publicity worked with the garden director to write and distribute a press release and event publicity about their annual signature event. www.longbeachorganic.org

Valerie Herring
Performing Arts and Culture photographer Valerie Herring has captured the grandeur of people and environment in her photography for over 15 years. A new bio and email marketing campaign was created by SolShock Publicity to help raise her profile. VJ Herring Photography

Cultural Alliance of Long Beach (CALB)

The Cultural Alliance of Long Beach exists to support working artists in all artistic disciplines and connect them with the public in Long Beach, California through innovative collaborations, dialogues, promotions, and education in a cutting-edge art environment. www.calbarts.org

Slim da Reazon
Writer, Poet and Emcee, Slim da Reazon is quietly considered one of the most powerful and lyrically inclined minds in his generation. From Cincinnati to Los Angeles, this Thoughtsmith commands the stage and leaves it ablaze after his performances. Slim da Reazon hired SolShock Publicity for exclusive PR services.

Rashondra Angelle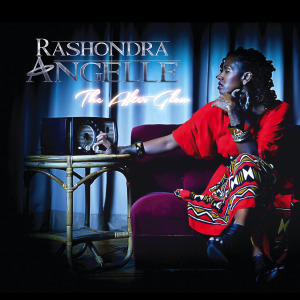 Singer-songwriter Rashondra Angelle has been rocking stages throughout L.A. since the early 2000's. Her music is best described as Neo-Soul, infused with Jazz, Hip-Hop and R&B and draws a host of tastemakers, fans and music lovers. Read the latest press SolShock Publicity helped gained through exclusive PR, media pitches and press releases.RashondraAngelleMusic.com
Know Me Network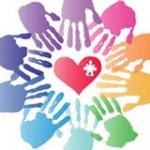 Know Me Network is designed to provide a socially stimulating and supportive network for children and families living with Autism. Based in Compton, CA, the Know Me Network is a non-profit organization with 501 C 3 status. SolShock Publicity created a social media campaign to boost the org's visibility. www.KnowMeNetwork.org
Gia Scott-Heron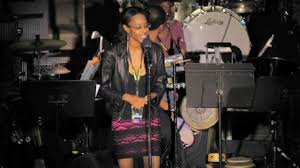 Miss Gia is an accomplished writer and author who has published three books of poetry: "Introducing Me", "Scott Free", and "Contagiaous." She also produced a compilation album entitled "Souletree", featuring 12 of her favorite poems accompanied with music. Learn more at www.GiaScott-Heron.com

Dark Blue Mondaze
Actor, Writer, and Arts advocate Gary Dewitt Marshall brought a new monthly showcase theatre series to Long Beach. "For Colored Girls Who Have Considered Suicide When The Rainbow Is Enuf" marked the premier production held at Manazar Gamboa Community Theater.
513 Elevators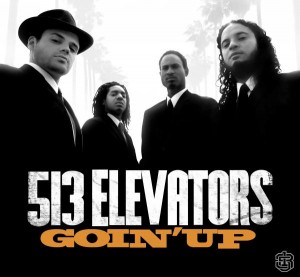 Since forming in 2010, the 513 Elevators have cultivated their unique sound of "hybrid hip hop rock" that has quickly propelled them to the forefront of new must-see indie bands.
Z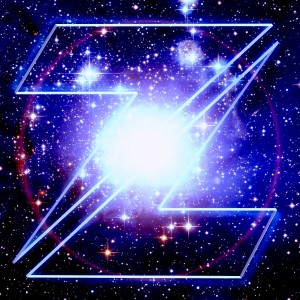 Formerly known as Mulatto, Long Beach indie band Z is an independent Pop/Hip Hop band who brings their rich Gospel, Rock, Jazz and R&B influences to create an intense musicality that is all their own. Join them on "Planet Z" and learn more at www.ibelieveinz.com.
Micaela Aldana | Aldana Mica
Micaela Aldana Salatino is an artist, entrepreneur, and "crafty vegan" who creates unique handmade finger-crocheted clothing and accessories and upcycled art. For over 10 years, Micaela has offered earth-friendly fashion and creative recycled items in artsy communities from Argentina to Los Angeles. Learn more at www.aldanamica.com
John-Leslie Brown
John-Leslie Brown aka HIGH HOPES is a powerful artist, entrepreneur, author, and motivational speaker whose gift is unmatched. He empowers men, women and children worldwide with his music which combines Hip Hop with motivational principles. With the ability to reach millions at his fingertips, John-Leslie is inspired to lead by example, consistently demonstrating a purposeful life full of positivity and the utmost potential. Learn more at http://www.john-lesliebrown.com
Armchair Generals
The flagship SolShock Publicity clients, Armchair Generals are an independentElectronic/Down-Tempo/Soulful House band from Long Beach, CA. Since 2006, they've made it their mission to win attention and captivate music lovers with their infectious sound. The AG's have released three albums available on iTunes and CD Baby.Hear music and learn more at www.armchairgeneralsmusic.com
Go Catalyst!
Catalyst Network of Communities is an inspiring non-profit organization in Long Beach, CA whose mission is "to provide tools for individuals and organizations that empower them to connect around shared interests and affect the broader community". Catalyst serves as an all-pervasive resource for motivated, passionate people looking to be an agent of change.
DJ SOUL-O
Symphonic Orchestration Universal Life – Odwaun
S.O.U.L.- O. is a widely admired multi-genre music producer, turntablist, and MC from Long Beach, CA. An absorber of sound and inspired by all music styles, S.O.U.L.- O is recurrently sought-after for eye-catching turntablism, original music production, reworks, remixes, and live DJing. He reaches all music genres in his production and has worked with numerous well-known and rising artists throughout Long Beach and L.A. This description is a snippet of his latest bio written by SolShock Publicity. Take a sonic ride and get up-to-the-minute news about his latest downloadable mixes, upcoming gigs, and events at www.soul-o.biz
LBCreative! Long Beach Artist Collective
LBCreative! is a collaboration of artists and organizations working together to strengthen the arts and culture in Long Beach, CA. The group is well-known throughout the city as a resource for events, artist referrals, event production, event management, volunteers, outreach and more. Visit www.lbcreative.org to learn more.
Max Viltz | Village Treasures
Max Viltz is the owner of Village Treasures, an African Art Gallery, Gift Shop, Boutique and a cultural staple in Long Beach, CA. Village Treasures is nestled in the East Village Arts District of downtown Long Beach and sells authentic African masks, statues, furniture, textiles, framed art, jewelry and more. Learn more at www.villagetreasuresart.com.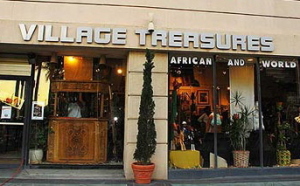 Autism in Long Beach

A non-profit that has grown rapidly since forming in 2010, Autism in Long Beach is led by the passionate and relentless Jane Tipton, the parent of a young child living with autism. Their mission is to' make Long Beach the Number One City Globally that provides Assistance and Inclusion for our Families throughout the Community." Visit www.autisminlongbeach.org to learn more.