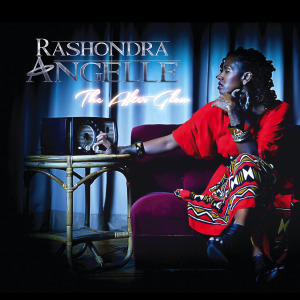 "The After Glow" by Rashondra Angelle contends to be one of the most downloaded independent soul/R&B albums from one of the most talented female indie artists in Los Angeles.
Remember the first time you heard "Who Is Jill Scott? Words and Sounds, Volume 1", or Mary J. Blige's "What's the 411?", and you played it over and over and over?  The song order was just right and it flowed and felt so good, that you just let it play, until? Well add "The After Glow" to that list of feel-good right on time soul albums. With Hip Hop Soul tracks like "Temptation" and uplifting melodic grooves like "Rise", Rashondra assures us that she is just as timeless as some of her beloved influences: Lauryn Hill, Mary J. Blige, Jill Scott and Erykah Badu.
Newly released on iTunes and available on RashondraAngelleMusic.com, "The After Glow" is an eclectic 10-song mix of R&B, Hip Hop Soul and Spoken Word. The Long Beach/L.A. native explores love, strength and sensuality with vocals that effortlessly match the dynamic production from producers DaeOne and DJ SOUL-O.
"It's sensual, it's soulful and it's socially conscious. It's an amalgamation of my soul's music." – Rashondra Angelle
Download "The After Glow"

RSVP for "The After Glow" album release party and live performance at The Mint December 19 by emailing RashondraAngelle@gmail.com.