Long Beach, CA is filled with powerful, talented artists. Whether it's fine art and graph artists, musicians and indie bands, eco-friendly crafters and fashion designers, or poets and playwrights, this city is brimming with inspiration.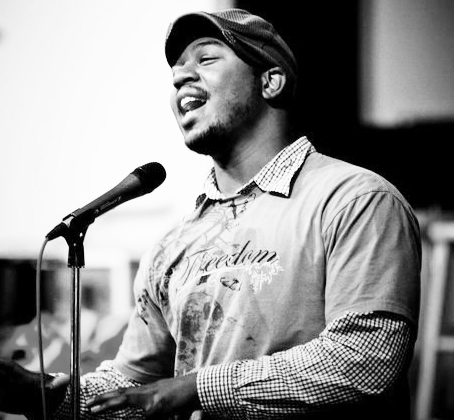 On Long Beach's north side, writer and spoken word artist A.Sims brings his love for God, Hip Hop and poetry to the forefront, to inspire all with his words and music. Best known as a member of the Hip Hop spoken word collective Commoners and Kings, A.Sims aka Anthony Sims shines as an emerging independent artist with a positive message and a vision to match. This SolShock.com Q&A spotlights A.Sims and his brand-new album, "What Dreams May Come, Vol. 1" featuring rapper and songwriter Ahmad (4th Avenue Jones) and Humble Beast Records artist, Theory Hazit.
SolShock: What inspired your latest project?
A.Sims: "What Dreams May Come, Vol. 1" was inspired by the movie Vanilla Sky.  I remember watching it and being drawn to the music and the feel of the movie more than the movie itself.  Particularly the DVD menu music.  Not sure why, but it felt strange and beautiful like, an almost sad story that turns hopeful maybe.   Randomly I thought of that music about a year or so ago and thought it would be a cool ringtone but the more I listened to it, I thought what if I sent this to Robert Anderson, my cousin and primary beat maker to see what he could make from it.  He started sending me beats and all were cool but one became "Where the Wild Things Are."  But then I starting thinking what would other people make from that weird sample and the project was born.  jus Beyond got involved and we settled on some beats and that was that. The songs are not about Vanilla Sky but more about the feel that caught my attention.  The title of the project "What Dreams May Come" is an another book and movie, but Tom Cruise played a character trapped in his mind or a dream becoming a slave to his perception and past.  Here's the original sample.
SolShock: What makes you radiant?
A.Sims: Am I radiant?  If so, it is because of God's grace.
SolShock: What was your most recent happy discovery?
A.Sims: This discovery wasn't recent, but has continued to bless me.  Jazz singer Gregory Porter and Jazz Pianist Robert Glasper's music have both been getting a lot of play.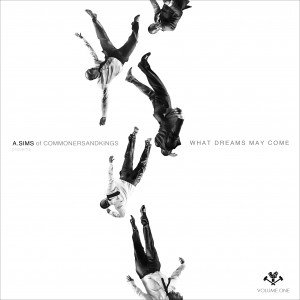 Visit the Website