Looking to do some socially conscious shopping? 
FlyingFlips
 has got you covered – well, your feet at least. On their website, artists submit a new design for a pair of FlipFlops, website visitors vote for their favorites, winning designs earn the artist a cash prize plus a share in the profits, and all share in the goodwill. After purchase, FlyingFlips donates a matching pair to someone in need as part of their "Give-a-Flying-Flip" campaign. Our SolShock.com Q&A with founder 
Ivo Staiano
 highlights more about the Canada-based startup. Thank you to 
Mashable 
– where we first read about FlyingFlips' successful Kickstarter campaign, and thank you to 
Trevor Broad
 for reaching out to us after we tweeted about the article.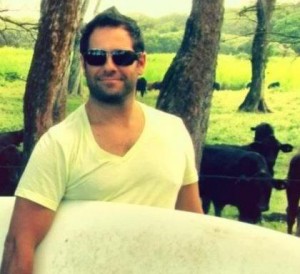 SolShock: What inspired your latest project?

Ivo: As I started travelling years ago, I began to experience parts of the world I hadn't previously been exposed to. I visited slums on the outskirts of Santiago Chile, shanty towns on the edges of deserts in Morocco, the destitute living in Havana Cuba and orphanages in Chang Mai Thailand. These experiences created a rising desire for me to connect more with the people living in these conditions.
My defining experience happened during a trip a few years ago to Cuba. I resolved to plan ahead and bring something that I knew would be helpful and hard to come by for the locals. In my research it was clear that due to sanctions on Cuba, the average person was in desperate need of basic essentials like soap, toothpaste, and toothbrushes. When I left for Cuba with two friends, we brought 3 large hockey bags with us full of all of these items plus stickers and colored pens for children as well.
My final day there, I ended up giving a young fellow my shoes. After giving away the last of our gift packs that day, I was approached by him and asked if we had any shoes that we would be willing to leave in Cuba. He told me how he couldn't afford to get shoes for himself and needed them to work. I decided to give him my pair and he was beside himself he was so happy. He repeatedly thanked me and put my shoes on right then and there. I don't know if they were a perfect fit but the look on his face said that they were. I had never experienced that level of joy before, from both of us. It was that trip that I realized that I wanted to have a larger impact on the world.
SolShock: What makes you radiant?
Ivo: Connecting people with our cause. I started FlyingFlips with a buy-one-give-one philosophy specifically around footwear because I believe in the power of connecting people with the experience and understanding that when they purchase a pair of our FlipFlops, they are giving that same comfort and protection of footwear to someone else as well. I also believe the experience is renewed every time someone walks down the street with their FlyingFlips on. The knowledge that they have given that identical experience and benefit to another person is empowering. I want people to have that connection in what they are giving. This is ultimately what makes me happy, the idea that people will access the joy of sharing through what we're building.
SolShock: What was your most recent happy discovery?
Ivo: That my positive outlook on the world is contagious 🙂